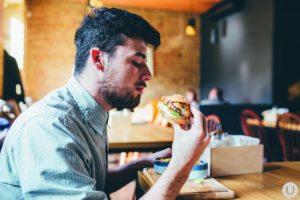 So you messed up, it actually happened… maybe this is your first time or maybe it is the hundredth time but none the less it was definitely not a part of your health plan, and definitely did not support your fitness goals. Maybe you just had one little slip up or maybe things got a little bit more out of control, either way, don't worry!
You're not alone in this.
Most people experience some sort of setback when establishing life-changing habits. Luckily mistakes can be fixed. Setbacks don't mean all your efforts have gone to waste. There are things you can do to minimize the damage now and later.
You're probably asking yourself, "what do I do now?" Follow these tips to regroup and start moving in the right direction:
Rule #1: Do NOT beat yourself up.
Sitting and drowning yourself in a sea of self-pity and self-loathing is definitely not going to make the situation any better. So stop the name calling and the negative thoughts and pull yourself together so you can clearly identify what just happened.
Rule #2: Foster Self- Awareness.
You have to assess the situation. This is called fostering self-awareness; it helps us identify why we made certain decisions. Pinpointing this will be critical to preventing this situation from reoccurring in the future. Determine what set off that certain behavior and what emotion was triggered in that moment. Was it because willpower was weak? Were you feeling completely burned out? Did you come face to face with one of your favorite foods? Was it peer pressure? Were you bored, tired, or stressed? Was it because no one was around? Maybe you weren't eating enough on a daily basis. Whatever it was, make a mental note and think about what you may be able to do in the future to avoid that type of reaction again.
Rule #3: Find the positive amongst the negative.
The next step is to be honest with yourself and rate how bad the situation was. Did you just break your 4.4.12? Have an unplanned snack or treat? Maybe you couldn't resist the cookies on the counter any longer. Or, maybe it was worse… Maybe you accidently had a sleeve of cookies, a full bag of candy or chips, heck a full pizza with drinks to wash it down. It's possible that you are 3-4 days into a full-on binge that doesn't seem to be slowing down anytime soon. Whatever it be, you have to think hard about the situation and pick out the positive and negative points. If this isn't your first go-around try to see how you improved after the previous "cheat". It is important to find how the situation has improved and how it could have been worse. Most of the time you will discover the cheat wasn't as bad as it could have been. This is also another opportunity to go back and foster self- awareness.
Note: A great technique I have found to maximize self-awareness that has been helpful for me overcoming slip-ups and avoiding them from happening again is journaling. As hard as it is, I will spend a few minutes writing what triggered the slip up, how I felt while it was happening, and how I felt after. Writing this down helps me to identify the greater problem and allows me to work on it. I also write down why I don't want to experience this again like: I don't like feeling guilty after I do that, I don't like that I sometimes feel sick from eating those foods, I know I am better than that, I don't like feeling like I failed myself, I don't like feeling out of control. Heck, I have prepared myself and written down a full pep talk before for times when I may feel weak. These entries are great to come back to!. If I don't come back to my journal entry I will still remember writing it and how I felt as I did. I've also saved these entries for later to shred it up as a representation of starting clean.)
Rule #4: Forgive yourself.
Unfortunately, we are human and that means it is impossible to be perfect. Stop trying to be perfect and focus on progress. If there is one thing everyone needs to engrain in their minds it is "Strive for progress, not perfection!" If you try to be perfect, you will only set yourself up for failure. Allow yourself some growing room and allow yourself to keep trying to do better. Most of us are working on changing very deep ingrained habits. It will take time and persistence to make these changes permanent. It is inevitable that you will have slip ups sometimes. The key is how long will these slip ups keep you down. Are you the type of person who says on Tuesday, "well I slipped up today! Guess I will throw in the towel this week and start again next Monday!" Don't be this person! We have the power to restart anytime we want and the quicker we do, the less negative repercussions we will experience. Every meal, and every day is a great time to regroup, refocus and start again. It is up to you to put the event in the past and make the decision to move forward!
Rule #5: What to do to get back to fat burning mode.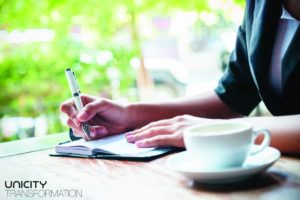 Now, there are no quick fixes to recover yourself from a slip-up. Any quick-fix you've tried or heard of in the past will only work against you by having a negative impact on your metabolism. So here's what NOT to do. Don't starve yourself as punishment or in an effort to try and force your body to lose the weight you may have gained. Eating too little in effort to "fix" anything will only slow your metabolism down and make matters worse in the future. Don't try to exercise all the calories off either because that is a cycle you definitely don't want to be caught up in. Anything that has to do with restricting calories, or boosting exercise for greater calorie burn can and will have devastating effects on your metabolism long term. You will ultimately make that stubborn fat more stubborn. That's right I said it! You think that stubborn fat is hard to get off now? Just wait, it will become even more stubborn.
Note: There is popular belief and practice that restricting foods (namely carbohydrates) will result in weight loss. Although we may see a change in scale-weight the important question is, what was lost? Was there fat loss or was it water loss or possibly muscle loss? Our bodies will retain about 3 grams of water per every 1 carbohydrate consumed. If you eat a lot more carbohydrates than normal, your weight will be up due to greater water retention. If you consume less than usual your weight will drop due to water loss. Due to this observation, low carb and restrictive carb diets have become popular, but research shows they are unsustainable. Long term you will gain all weight back including water and fat, plus have a slowed metabolism, less muscle mass, and possible hormonal disorders.)
So those are the DO NOT's. Now, let's take a look at the Do's!
DO increase your water intake- Depending on what you cheated on foods that are higher in sugar, fat, and sodium will cause your body to hold one to a lot of water. It is expected to see weight rise significantly because of that fact. So ease your mind, all that weight will not be fat. Drinking more water will help your body flush out that water retention as well as other toxins etc.
DO eat plenty of high-fiber vegetables and good quality protein. This combination is a remedy you need to give your body the metabolic boost it needs to get things moving the right direction again. All the rich nutrients will provide your body with what it needs to function properly. Plus, the fiber and protein will make sure to help you feel full and satiated. As an added bonus you will naturally increase your water intake as most vegetables water content is above 80%.
Note: Remember that incidences like this can promote cravings. Be patient as these cravings subside over the next day or two. Use Balance before meals to help keep your blood sugar at bay and to help you feel fuller longer. When we can keep our blood sugar more stabilized we will be less likely to have cravings in the first place. Then of course mix up that Matcha! Matcha is bursting with antioxidants and natural caffeine that will help curb your appetite and give you great energy without feeling the need to reach for a snack! Can I get an Amen?!)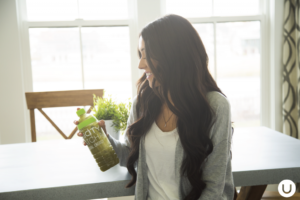 Last but not least, DO be good to yourself. Move on, and look forward knowing that you are making yourself stronger to navigate through this journey. Overindulgences happen and it is definitely NOT a reason to give up on your healthy eating today, tomorrow, or the next day. Start everyday fresh knowing that the persistence of never giving up delivers us to our prime destination.
As a Japanese proverb says, "Beginning is easy; continuing is hard." Use these keys to keep you focused and on track to develop the actions you can take to handle any situation thrown at you in a more positive way.
So persevere! Congratulate yourself for getting back on track! Love yourself, accept yourself and allow yourself to grow.
This article was written by Coach Morgan.